Episodes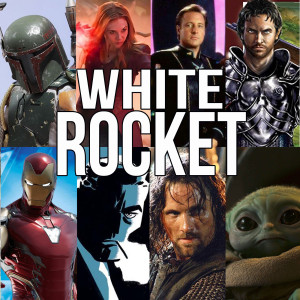 Saturday Jan 31, 2015
Saturday Jan 31, 2015
This week's White Rocket Podcast features another Audiobook Special: Van reads two chapters (no spoilers!) from The Shattering, LEGION II: KINGS OF OBLIVION, his Space Opera novel series.
You can learn more about the books here:
The show is available via iTunes (search White Rocket Podcast) or via WhiteRocketBooks.com  or listen via the player below.
As always, you can access this and any of our 60 (and climbing!)  past episodes at our Podbean archives site: http://whiterocket.podbean.com.
Please visit our sponsor, White Rocket Books, for the best in New Pulp and SF/F.
A proud part of the Earth Station One Network of programming!