Episodes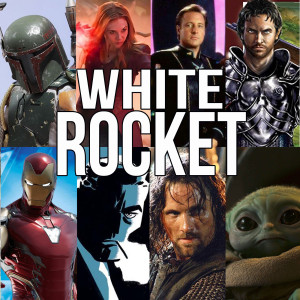 Friday Jan 09, 2015
Friday Jan 09, 2015
This year marks the 20th anniversary of the AvengersAssemble.net web site, founded by Van in 1995. To celebrate, this week he's joined by David Wright and Kell Carpenter to discuss the greatest Avengers heroes, villains, storylines, and much more.
The show is available via iTunes (search White Rocket Podcast) or via WhiteRocketBooks.com  or listen via the player below.
As always, you can access this and any of our 60 (and climbing!)  past episodes at our Podbean archives site: http://whiterocket.podbean.com.
Please visit our sponsor, White Rocket Books, for the best in New Pulp and SF/F.
A proud part of the Earth Station One Network of programming!