Episodes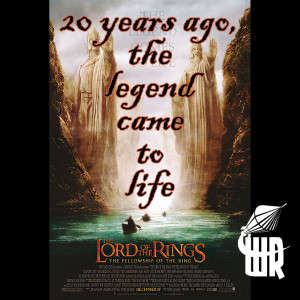 Monday Nov 29, 2021
Monday Nov 29, 2021
Van is joined by co-hosts John Ringer, Nathan Laws, Kell Carpenter and David Wright to discuss the 20th anniversary of the first film in Peter Jackson's monumental 2001-2003 trilogy, adapting JRR Tolkien's The Lord of the Rings. Recorded in 2021 as part of the Virtual SF & Fantasy Fest in Hoover, Alabama.
Thanks to all of our patrons for making shows like this possible! We have no advertisers and are entirely supported by our great listeners!
Be a part of the White Rocket Entertainment family by becoming a patron of the shows: https://www.patreon.com/vanallenplexico
Brought to you by White Rocket Entertainment.