Episodes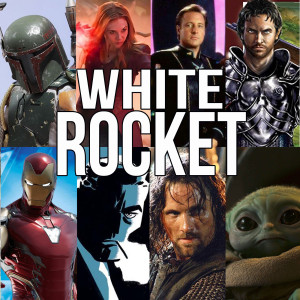 Monday Jun 15, 2015
Monday Jun 15, 2015
This episode is, in its entirety, the ten-minute file Van was asked to submit to the Parsec Awards committee for consideration after being nominated for Best Podcast (Fan or News Podcast, General). In it you will hear Drew Gaska (Space: 1999), James Palmer (Hugo Awards controversy), and Graham McNeill.  Enjoy.
Tuesday Apr 28, 2015
Tuesday Apr 28, 2015
Van is joined this week by author and publisher James Palmer to discuss the Great Hugo Award Controversy of 2015. Who's right? The Puppies? The SJWs? Both? Neither? We dig into the topic with as neutral a stance as possible. WARNING: Some audio issues this episode due to weather interference.
The show is available via iTunes (search White Rocket Podcast) or via 
WhiteRocketBooks.com
  or listen via the player below.
A proud part of the Earth Station One Network of programming!