Episodes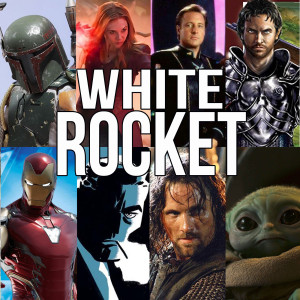 Friday Oct 17, 2014
Friday Oct 17, 2014
For the big 50th episode of the White Rocket Podcast, Van is joined by many past guests including Anthony Taylor, Jim Beard, Chris Barnes, Jim Yelton, Josh Reynolds, John Quiring, Barry Reese, Bobby Politte, John Ringer, Mike Gordon, Ethan Ringer, Ralph Angelo, and Percival Constantine--and everyone has to answer the same single pop-culture question. What's the question, how do they answer--and will Van answer it, too? Tune in!
Tuesday Jul 23, 2013
Tuesday Jul 23, 2013
New Pulp/adventure fiction author Barry Reese comes aboard the show this week to discuss his many works and the various books, comics and more that have influenced them.  It's an hour of entertaining conversation with the author of the Rook, Gravedigger and Lazarus Gray, among other great characters.
This program is a member of the Earth Station One Network of fine shows.